Land of the Free: The Northern Trials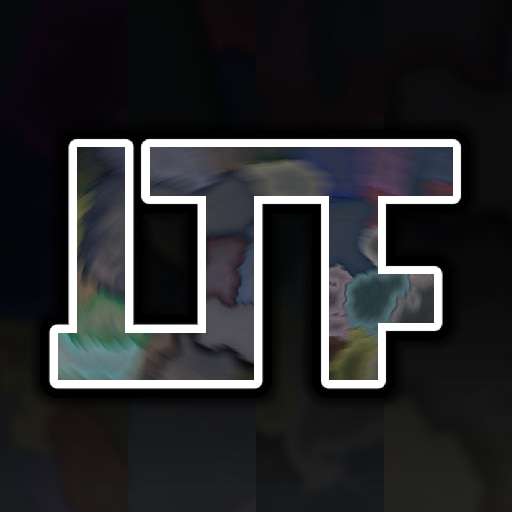 Description:
What if the United States had a warlord era? Land of the Free explores a world where the United States collapses into warring states following the Great Depression and a failed Socialist Revolution.
This is only a demo of whats to come featuring the Great Lakes and Midwestern Warlords: report any or thoughts to our discord server.
Currently Recruiting:
We are happy to accept any help, and if you are interested contact us on the Discord. Currently, we are in dire need of:
-Testers
-Loading Screen Artists
-Coders
-DM Memji#0283 if you would like to help make this mod 🙂
=====================
DISCORD SERVER: https://discord.gg/aETcxXwnzS
=====================
At long last, the demo for the new and improved Land of the Free arrives.
Major Changes
-Complete compatibility with the newest patch of No Step Back
-Conversion to a map featuring only North America, Caribbean, Central America, northern South America, and Siberia. with many new states, provinces, and unique geography. (Credit to Eduard Saladier for the template)
-Added in countries from outside North America
-Content for warlords outside the Great Lakes temporarily removed (WIP)
-New Warlords added and many others changed
-Complete Focus Tree reworks for all Warlords in the Midwest and Great Lakes region
-Starting situation teases for all regions
-Hundreds of new events
-(Almost) completely overhauled lore
-Colored Portraits for most leaders and some generals(finally)
-Subideologies partially implemented
-Many new focus icons and event pictures
New Content
-Erie: Continue Federalist hegemony under MacArthur while forming new alliances, or begin to roll back martial law -under Eisenhower while preparing to break out the 4th Army trapped in Michigan.
-International Forces: Defeat the Legionary Rebellion, win back the people's trust, and choose the future of the expedition.
-Indianapolis: Defeat the Collaborators, prepare for total war, and form an alliance with Erie or go in alone.
-Chicago: Affirm the legitimacy of president Thomas, fight against capitalist influence, and reform your army of ragtag militias into a proper fighting force with a unique reform mechanic.
-Milwaukee: Pick up the scraps of the collapsed 6th Army and transform Wisconsin into a state ready to wage war on your quest to find a true king for America.
-Minnesota: uphold America's true ideals by resisting the influence of both far-left and far-right demagogues while remaining a beacon of democracy. Unique campaigning mechanic added.
-Iowa: Prepare for total civil war! Affirm loyalty to the Federalists under MacNider's rule, align with Minnesota's ideals under Herring's Free Iowa, or bring the revolution west under Jacob Devers' Dubuque Expedition.
-Sioux Falls (formerly Bismarck): smuggle in goods from Canada, utilize veteran associations, and bribe enemy commanders to return corporate hegemony to the nation.
-Flavor news events for South American countries and the European situation
-Decisions to begin the Great Lakes-Midwest Unification Wars, following the unification of their respective regions.
-Monterrey skeleton content added, Sierra Army now begins as a puppet of Sacramento
Touch-Ups
-Ojibwe replaced with the Minnesotan Red Army
-Sioux Nation has been removed and replaced by Sioux Falls and North Dakota
-Lakota has been broken up, adding 3 new starting warlords to Montana
-Officer corps mechanics integrated into the mod
-Several generals added to all warlords
-Elko removed from the map (rest in peace)
-New starting situations for Pueblo, Deseret, Great Plains, Mississippi settlements, Northern Mandate, Southern –Mandate, Sequoyah, Spokane, Orange County, and Oregon.
-Newfoundland replaced with the United Kingdom itself.
-New general and leader traits.
Balancing
-Old trees removed until they can be fixed.
-Division costs have been reduced to compensate for the larger map. Due to this, warlords also start with much more divisions.
-Every warlord starts with better technology
-Railroads galore
-American Warlord idea split into Warlord Economy law and no longer punishes research as much
Erie, Sioux Falls, and Milwaukee start with tanks.
-"Legacy of the Civil War" idea removed for Great Lakes warlords
Bug Fixes
-Fixed all NSB-related crashes
-Mandate Phoenix finally removed somehow
-Fixed Indianapolis not being able to unite with Sioux Falls
-Iowa can now march West
-Fixed a few generals being in the wrong tags
Known Bugs (either in the process of fixing or not able to)
-Invisible rivers (can still be interacted with but not seen)
-Strange advisor gfx
-Generics not having portraits
-Border wars acting strange (a core issue for hoi4 itself)