OWB – Auld Lang Syne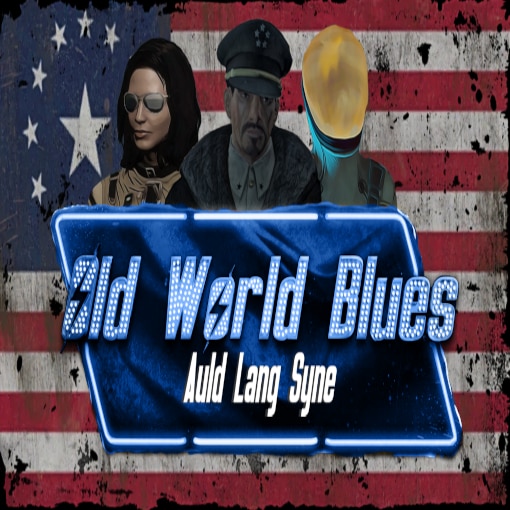 Description:
"Remember the America of old my friends. THAT is what we strive to rebuild!"
Welcome to Old World Blues – Auld Lang Syne, an Enclave themed submod where you will follow the story of a group of pre-war soldiers as they attempt to rebuild America… "Piece by Shining Piece"
The mod is currently in a "beta" stage and is far from complete. However the content currently in the mod is fully playable and we think you'll have fun with it.
Currently included in the mod:
-A (mostly) fully playable unique Enclave themed nation
-27 focuses
Planned Features :
-3 fully playable paths
-An Oil Rig Systems based off of the Lost Hills underground system
-Interactions with other Enclave factions present in OWB
-Compatibility/Unique interactions with Enclave factions added by other OWB Submods
Currently the only included path is the one for General Bertram (and even then it's not fully finished), however our plan is to have 3 fully developed and unique paths for you to follow. We will try out best to update the mod on a regular basis with new content for you to enjoy – Vamoski and NuMane (The Creators)
#######DISCLAIMER#######
As was said earlier the mod is in a very early stage and you may encounter bugs, spelling mistakes and grammatical errors. If you do find these please let us know in the comments so that we can have an easier time fixing these.
Another big thing to note is that with this mod running the Texan Brotherhood is unplayable as long as our nation exists. This is to prevent the Brotherhood from taking over the smaller raider gangs around them and ♥♥♥♥♥♥♥ up our focus tree.
#######CREDITS & THANKS#######
Vamoski – Original Concept, Writing and Coding
TheNuMane – Writing, Art and Assisting in Coding
The OWB Team – For their incredible mod for making this possible in the first place
The ERB Team – For inspiring both this and the many other Enclave submods out there.
And an honourable mention to Zer0 and Zaigan, for their amazing Enclave based submods. Be sure to check them out.
Download
Revisions:
Old revisions of this mod are available below. Click the link to download.