更高的战斗伤亡 More Death in Combat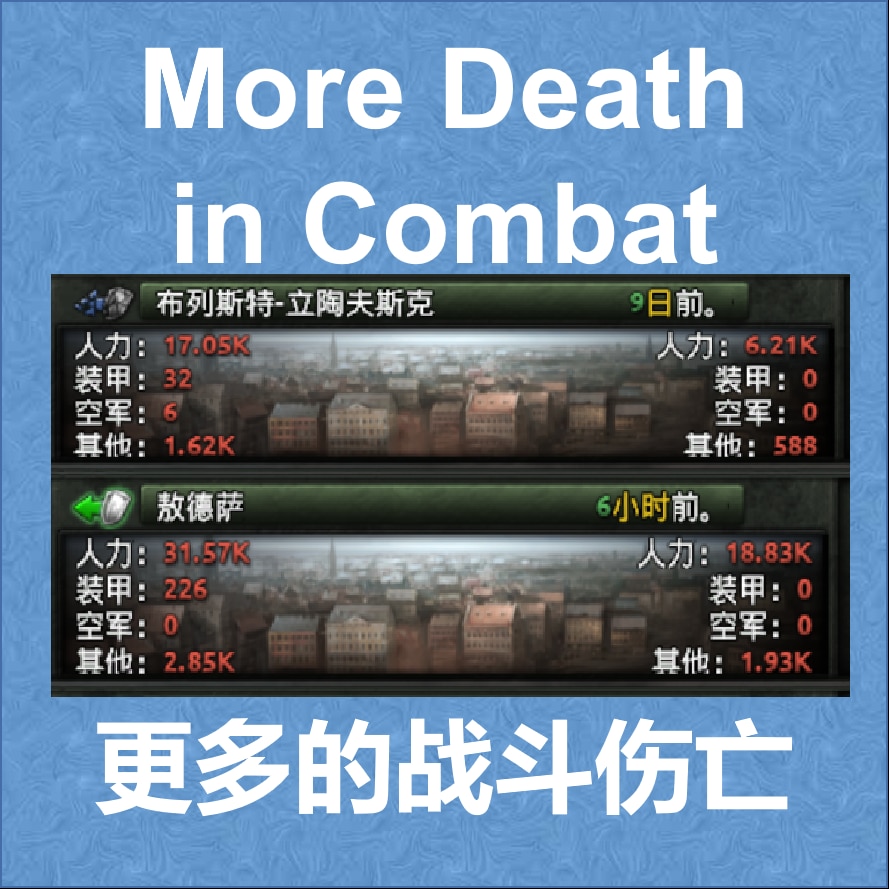 Description:
更高的战斗伤亡
中文cn,对存档友好,不支持铁人成就
你是否会觉得战斗伤亡太低了?部队容易被击溃而不是付出更多的伤亡?那这个MOD就是为你准备的。
这个mod降低了战斗中组织度的损失,并且提高了兵力的损失。因此会造成更大的伤亡。
原理是改动了define文件中对对应配置,理论兼容性很好,但不一定在大修mod中会有同样的效果(因为大修mod也可能改了这个)。
推荐你一起使用我的真实巷战mod
Save Friendly
Do you think combat casualties are too low? Are troops easily defeated rather than paying more casualties? Then this mod is for you.
This mod reduces the loss of organization in combat and increases the loss of troops. So it will cause more casualties.
Download
Revisions:
Old revisions of this mod are available below. Click the link to download.